SAP Business One provides an affordable solution for SMBs that is scalable, flexible, and easy to use, which can help them manage their business more efficiently and effectively, and drive growth and success. It includes features like inventory management, real-time analytics & reporting, CRM, Sales Management, Purchase & procurement, and more.
A small retail business using SAP B1 can benefit from its inventory management feature by keeping track of the stock levels of its products in real time. The business can also set reorder points and alerts to ensure that they never run out of stock.
Additionally, SAP B1 can help business manage their sales process by providing real-time visibility into the sales pipeline, enabling the sales team to prioritize their efforts effectively and make informed decisions. It is a cost-effective solution, but the cost can vary based on several factors including:
Number of users: The number of users who will access SAP B1 will affect the cost of licensing, as the pricing of SBO licenses is often based on the number of users.
Deployment method:SBO can be deployed either on-premises or in the cloud. The cost of deployment can vary depending on the deployment method. On-premises deployment requires additional hardware, software, and infrastructure costs, while cloud deployment incurs ongoing subscription costs.
Customization and integrations: Customizing SBO to meet the specific needs of a business can increase the overall cost of the solution. Similarly, integrating SBO with other systems, such as CRM or ERP solutions, can also increase the cost.
Support and maintenance: On-going support and maintenance are important components of using SBO effectively, and these services can add to the total cost of the solution.
Industry-specific functionality: Certain industries, such as manufacturing or retail, may require additional functionality that is specific to their industry. This additional functionality can add to the cost of SBO.
Implementation services: Hiring a consultant or implementation partner to help with the deployment and setup of SBO can also impact the overall cost.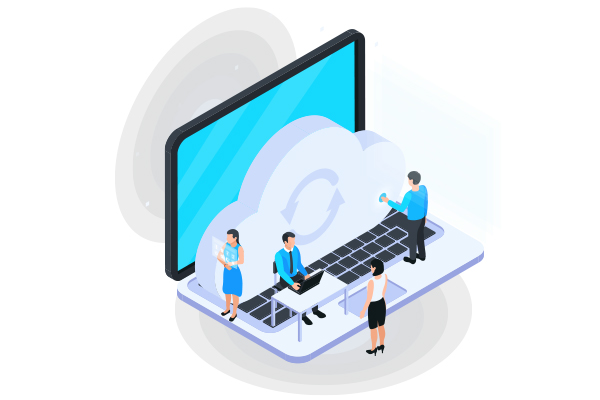 It's important to keep these variables in mind when estimating the SAP Business One cost, as they can significantly affect the final price. When you check the SAP B1 price on Michell Consulting, there are flexible options.
It is referred to as a full user license. Users gain total access to every SAP B1's native features and modules. It even includes an SDK that offers extra tools and resources for software customization and scalability. The professional license can be obtained in two ways –
Perpetual software license [pay one-time per user along with annual maintenance].
A subscription allows paying per month without any extra maintenance costs.
The user gains partial access to a subcategory of 3 functional areas including CRM, Logistics, and Financial Management. It is also available in two ways – Perpetual license and subscription. Nevertheless, it is less costly than a professional license. It is an ideal solution for businesses that need access to particular functionalities incorporated within SAP B1.
The managed IT service providers even offer SAP B1 starter packages and many other options to their clients. Just give them a call to find out!